With the new Order Center, now there is one convenient place that holds all order information. Order Center is designed for retailers to have direct access to all their order related content: independently, well-structured and made to share.
Each order has its own landing page, accessible directly in the B2B Webshop and via a unique shareable link, that offers access to order info always and anywhere.
Order Center: Structure At Hand
But let's start with the basics. What does Colect's Order Center look like, and how does it work? Order Center gives retailers direct access to the content of both pre and reorders placed by a sales representative, agent or the retailer themself. It consists of three sections: Lines, Details and Export.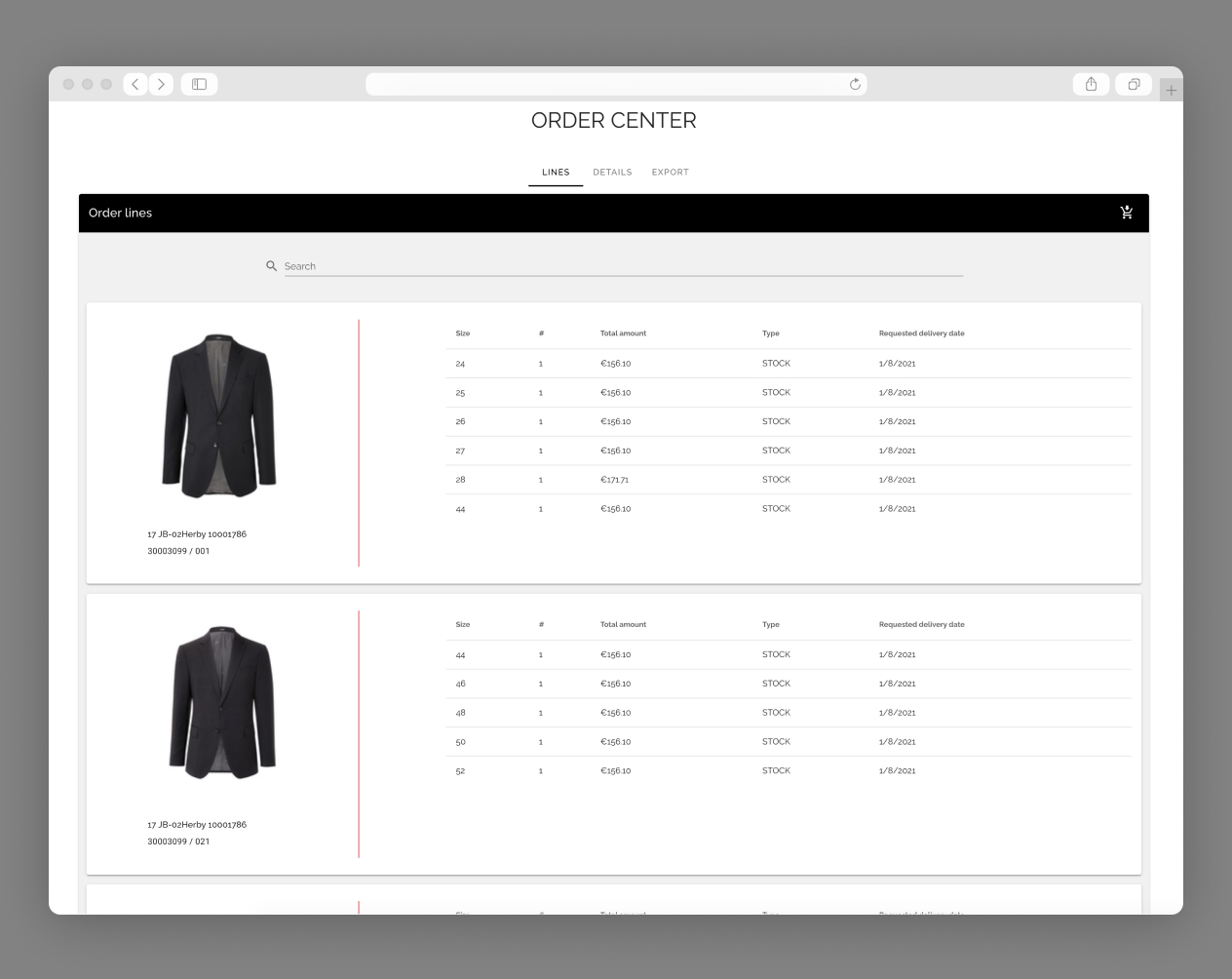 All order lines within an order
Lines gives you a visually attractive overview of the items ordered, similar to a line sheet, and structured per model and color. In Details you find all general information concerning the order: the order number, date, client and delivery specifications. The Export section allows you to make custom overviews of ordered products, download confirmations, style books, line sheets and CSV- or Excel exports.
Downloadable Content
Besides structure, Order Center offers many more benefits. The Media Download Section for instance allows users to download any product related content: from product images and photos to videos and model photography.
Your retailers can access all relevant content, not just to give them the necessary insights in their orders, but also to use for their own webshop or marketing materials. No need to contact sales or customer support first or deep dive in a full image bank: all self-serviced and easily at hand.
To ensure no content is used or distributed unlawfully, the Media Download Section offers the opportunity to configure your main product images. More options will follow in the near future.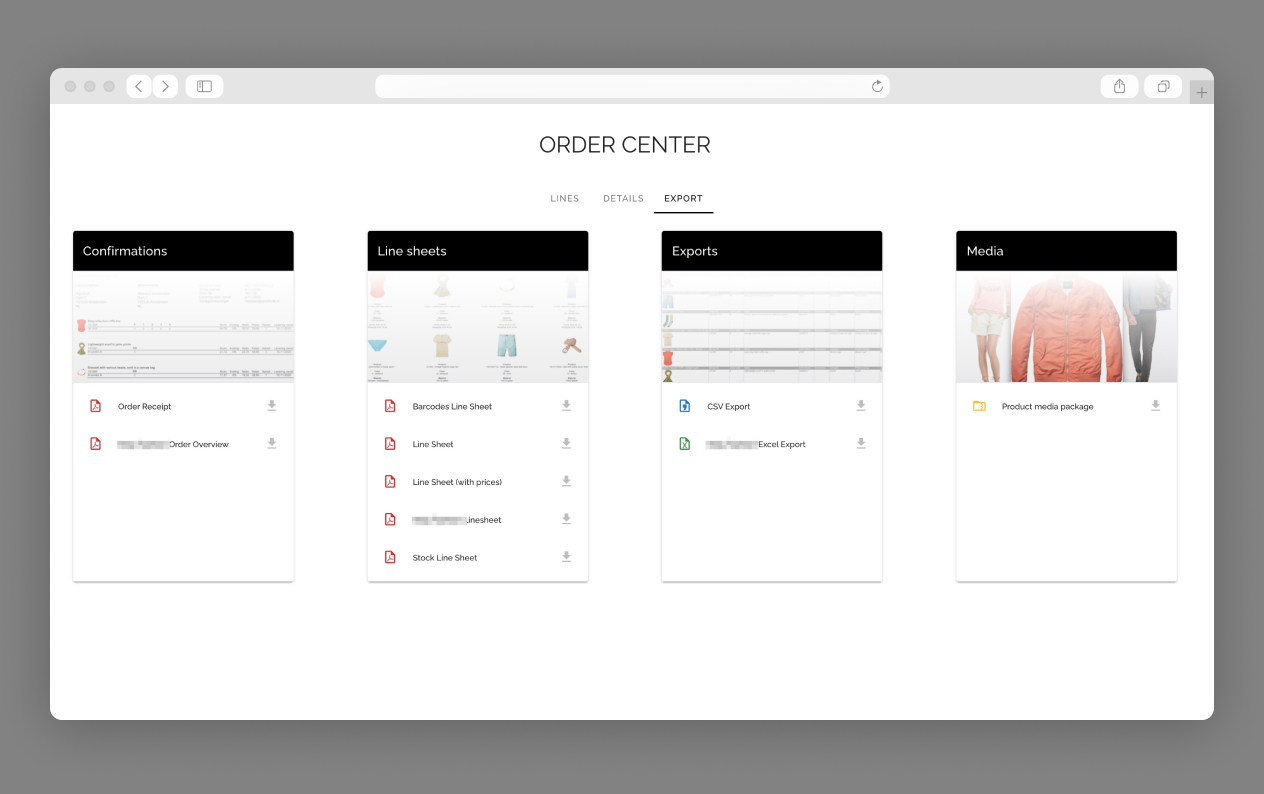 Export tab with media download section
Sharing Orders
One of the biggest benefits of the Order Center is the ability to share any order in a structured manner. Within the Order Center, every order gets its own landing page with a shareable link. Sharing order information was never easier.
From there, all relevant order information can be (re)viewed. The order overview, status and details, but also the Download Section containing all designated images and content regarding the specific order.
Constantly Aiming For Perfection
At Colect we're continuously working on improving our products. After BETA testing the Order Center, we've worked on its responsiveness and made a few changes to ease navigation. We've added the possibility to include collection names, for instance, instead of only displaying the collection ID.
If you're already using the historical order import function, the new Order Overview automatically links historical orders from your ERP to orders made in the B2B Webshop or Sales App, based on order number. This functionality gives you a structured overview of orders placed via different platforms, all in one place.
Colect Order Overview in the B2B Webshop
Besides being more structured, Order Center is much faster than the historical order overview in the B2B Webshop.
Order Center is self-service at its best: everybody wins. Your retailers benefit from a new level of structure, accessibility and independence, while you are given the time and space to shift the focus of your customer service team.
Need a (moving) image to picture everything? The following video explains how the Order Center works and what it can do for you:
Order Center is available as an extra add-on for the B2B Webshop. Contact Colect today for a demo.