Powerful Storytelling
Share the inspiration behind your footwear brand, bring back the art of storytelling through digital lookbooks and imagery.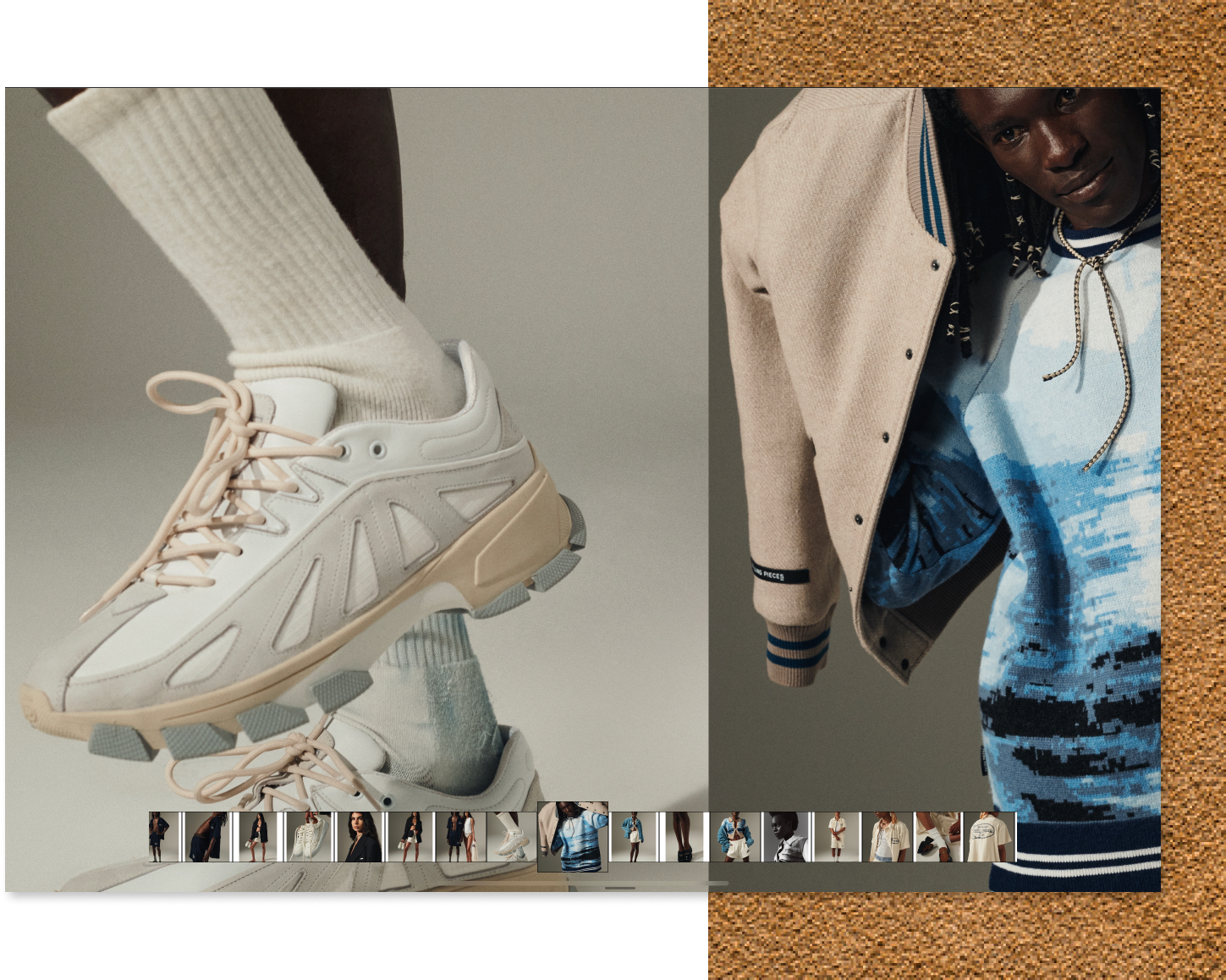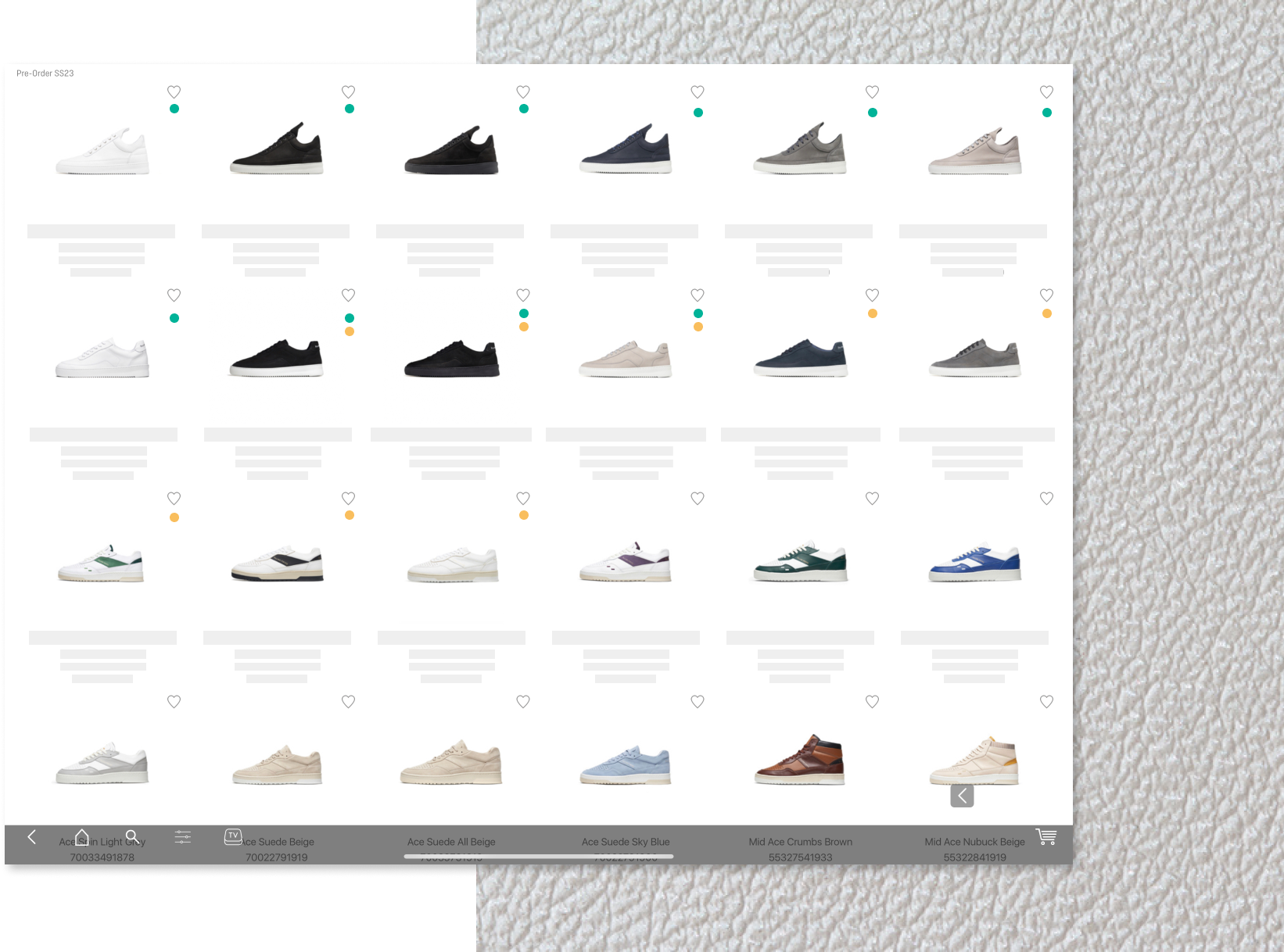 Slick Assortment Building and Categorization
Build orders collaboratively with your clients and display different shoe sizes and sub-sizes for an easier ordering process.
Pricing Made Easy
Customize prices on the same product with size-based pricing on demand.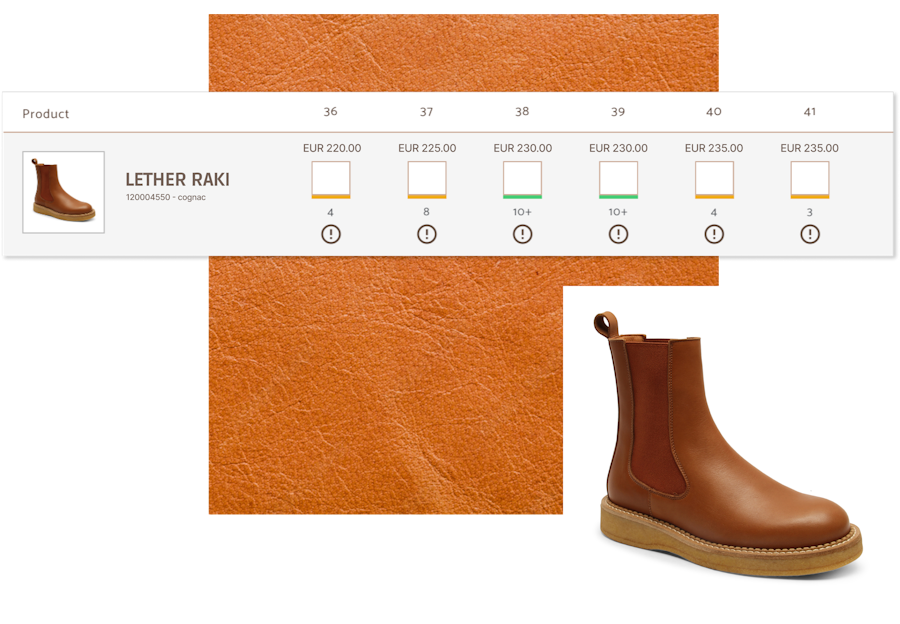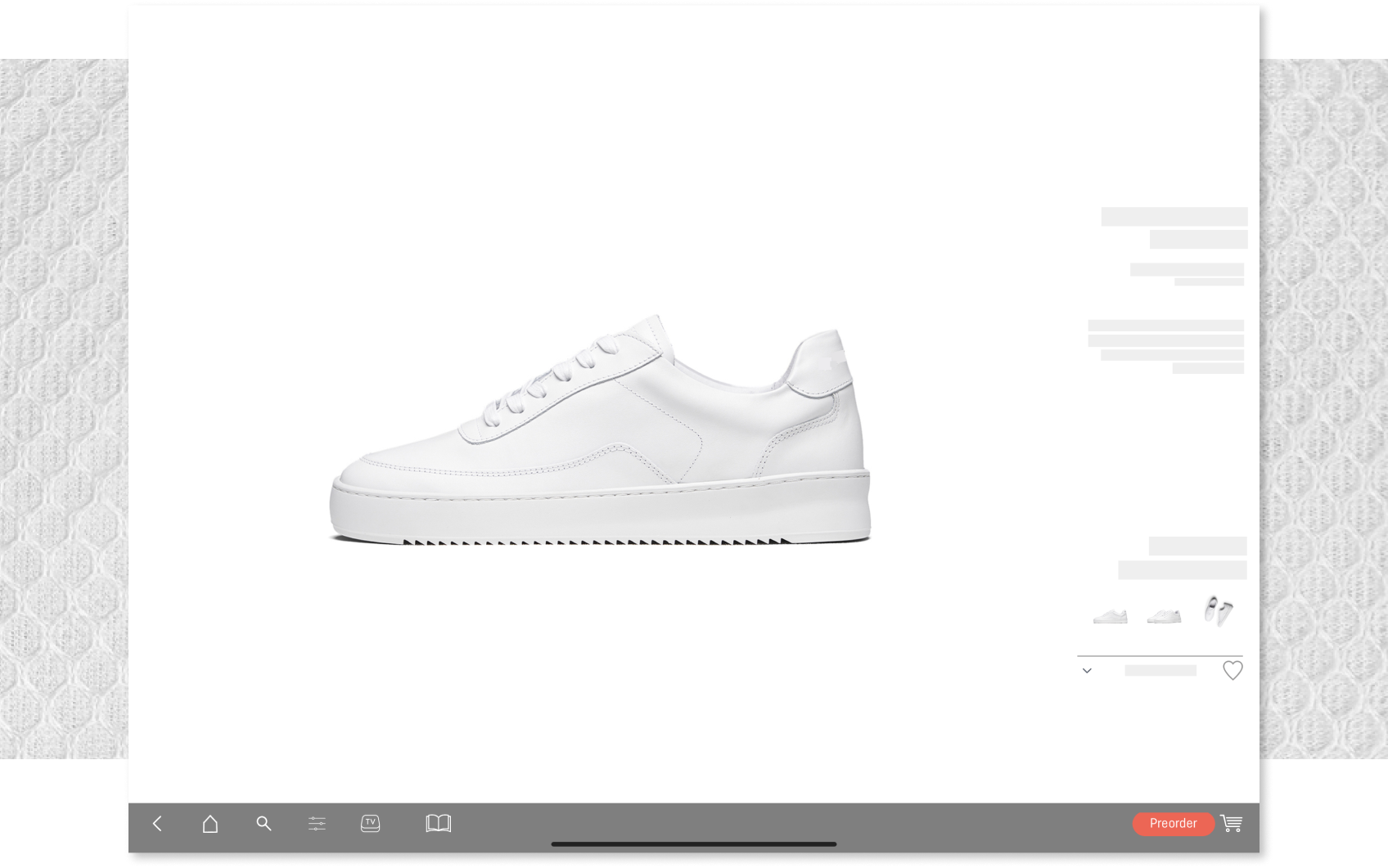 Display All Your Product Details
Special leather care or a vegan certificate? Add stamps, logos and all your product details for a complete and attractive product display.