ImPuls AG & Colect Partner Up To Realize Seamless Integration For Fashion & Lifestyle Brands
Krefeld/Laren, 20 October 2021
ERP provider ImPuls AG and B2B Sales platform Colect are teaming up to provide brands, distributors and agencies in the fashion and home interior industry with a smooth and effortless digital experience.
With ImPuls AG and Colect partnering up, brands are offered a native connection between ImPuls AG's latest ERP version FashionXL and Colect's smart sales tools. The partnership ensures a turnkey service that's hassle-free
The integration between ImPuls AG and Colect will help brands to save time, gain efficiency, boost sales and reduce costs. It allows them to focus on what matters most: selling their collections and interacting with their clients.
"We strive to offer the right solution for any brand", says Constantin Schröder, Managing Director at ImPuls AG. "Therefore we gladly team up with strong partners such as Colect who are becoming the European leader in their field and bring a best-of-breed experience to complement our services."
"Thanks to this new collaboration, brands working with ImPuls FashionXL will be empowered with our sales tools for brand building, storytelling, assortment selection and order building for both pre and reordering, all directly integrated to the ImPuls FashionXL ERP system to make the whole process smooth and simple" says Robert Bolland, Sales Director at Colect.
Fashion brand and mutual client ARMEDANGELS, one of the largest ECO & FAIR fashion labels in Europe, is the first brand to benefit from the native connection. "All of our expectations were more than met," says Martin Höfeler, CEO and founder of ARMEDANGELS. "The easy integration made our work faster and more efficient."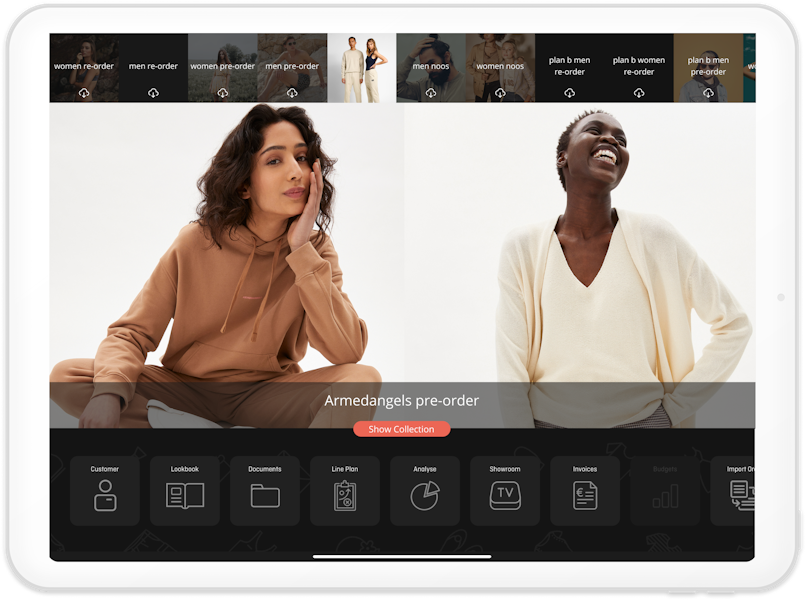 Sales App ARMEDANGELS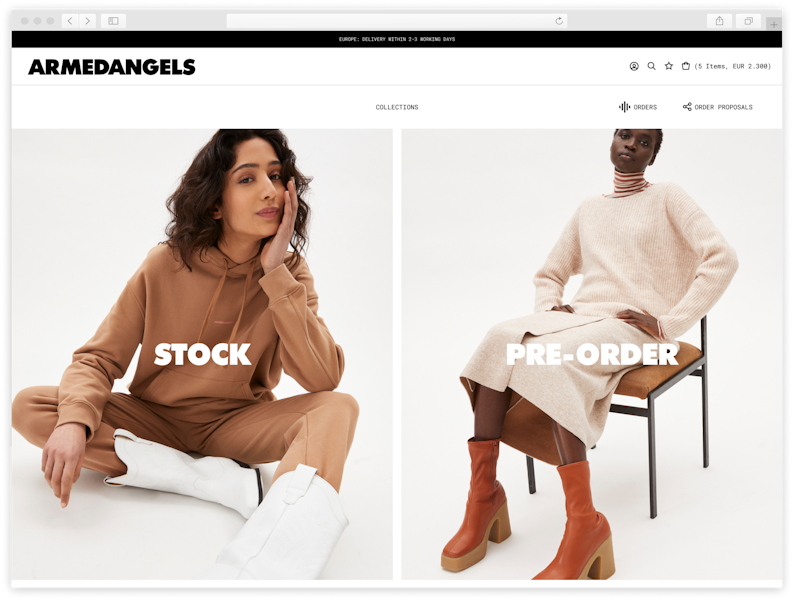 Brand Portal ARMEDANGELS
About Colect
Colect develops innovative SaaS solutions for B2B wholesale in the fashion, sportswear, bodywear, lifestyle and home decoration industry. More than 400 fashion brands and more than 86,000 retailers worldwide use Colect's tools for digital and mobile sales. Thanks to Colect's Sales App, B2B Brand Portal, Virtual Showroom, Hybrid Digital Showroom Experience and In-store Sales App, fashion companies grow faster and provide their customers with better service through efficient exchange of product information, assortment planning, order processing and data analysis.
---
About ImPuls AG
The software development and consulting company ImPuls AG, founded in 1975, specializes in ERPII systems, merchandise management systems and space management for clothing, textiles, shoes, sports and accessories. Their many years of industry know-how, creative solutions to customer requirements, early recognition of market trends and consistent compliance with standards have made ImPuls' products one of the most modern and functional ERP systems for the fashion and lifestyle industry.
Visit www.impuls.de for more information.
---
About ARMEDANGELS
For 14 years ARMEDANGELS has been proving that fashion can also be different: no wage slavery, no chemical madness, no cheap mass production. From the simple idea of printing T-shirts and collecting donations for charity projects through sales, a company has grown that today is one of the largest ECO & FAIR fashion labels in Europe. With a 100-person team and four collections a year, ARMEDANGELS shows that sustainability and good product design are not mutually exclusive.
Visit www.armedangels.com for more information.