Next level B2B Shop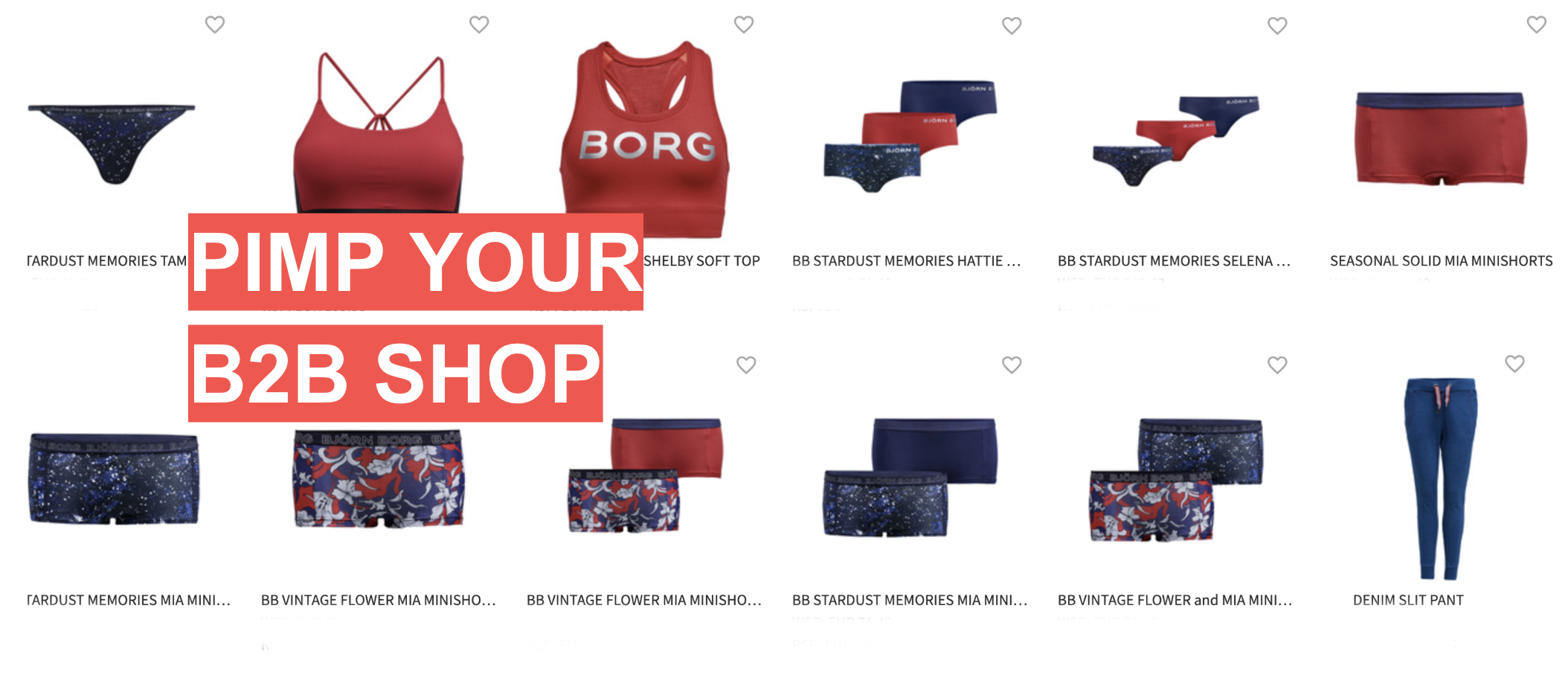 Nowadays 70%[1] of fashion brands have enrolled some sort of online solution to enable retailers to restock their shop inventory. This is often a basic scenario focussed on digital order intake for replenishment. What does your setup look like and are you getting enough out of your current solution? Does it have a wow effect on your customers? Does it make life easy for your customers? Is it smart? Does it communicate your brand story? And is it helping you and your team innovate the way you do business?
Evolution of digital wholesale
A good digital order intake process is the first step in the digital transformation of your wholesale channel. At Colect we started with our Ipad app specialized in digital order intake but slowly added more digital storytelling features like the digital lookbook, shop-the-look and ultimately our new Digital Showroom product.
We see this development towards digital storytelling also emerge in our B2B shop solution. On top of digital order intake our B2B shop is embracing more digital storytelling functionality like digital lookbooks .This approach delivers a better buying experience for your B2B customers and communicates your brand story on a higher level. Using modern, intuitive and visual orientated user interfaces, reps and customers enjoy a B2C-like selling and buying experience.
We believe there is still lots of room for improving the digital order intake process. We believe a data driven approach will take the digital order process to the next level. Make your ordering process smarter and more efficient using insights on historical orders, buying behaviour to improve order optimisation, repeat purchases, price optimisation and sell-through.
B2B shop innovations
At Colect we are commited to innovate our wholesales solutions. We want to lead the way in digital sales innovation so your team doesn't have to. Ride the innovation wave driven by our 400+ fashion customers. Today we want to share our recent and upcoming innovations related to the Colect B2B solution.
Returns module - Lighten the load for your customer service representatives. Enable your customers to return their surplus stock with an easy returns module. Your benefit: save money and resources with a more efficient, faster and error-free returns process. Available today

Payments module - Enable your customer to pay directly within the B2B shop instead of traditional invoices with the payment module. We currently support Adyen as payment provider. Your benefit: quicker time to cash and more flexibility to sell to different types of retailers. When not having to rely on terms and agreements, brands can reduce risk for specific accounts, or move accounts that violate terms to a payments module solution, avoiding the need to end the relationship. Another use case is the Staff Shop: an easy and user-friendly way of allowing staff to buy collection items with a staff discount. Available today

Digital Storefront - allows digital presentation of your seasonal collections to support remote selling. Customized landing pages, digital assets & digital lookbooks enable you to build your seasonal content destination so you can tell you brand story, present your key sets & styles and drive orders with shop-the-look. Your benefits: Save money and have a more efficient and low carbon footprint way of presenting your collection and delivering your brand story. Available today

Order Center module - allow buyers to download all relevant order information, such as order details, order invoice, packing slip, photography, line plan, look-book brochure using a shareable link. Your benefit: All order information always and easy available for both seller and buyer. Easily import product information & photography into retailer POS and ERP systems. Expected Q1 2020
Easy. Intuitive. Amazing. See it in action
Get a Demo