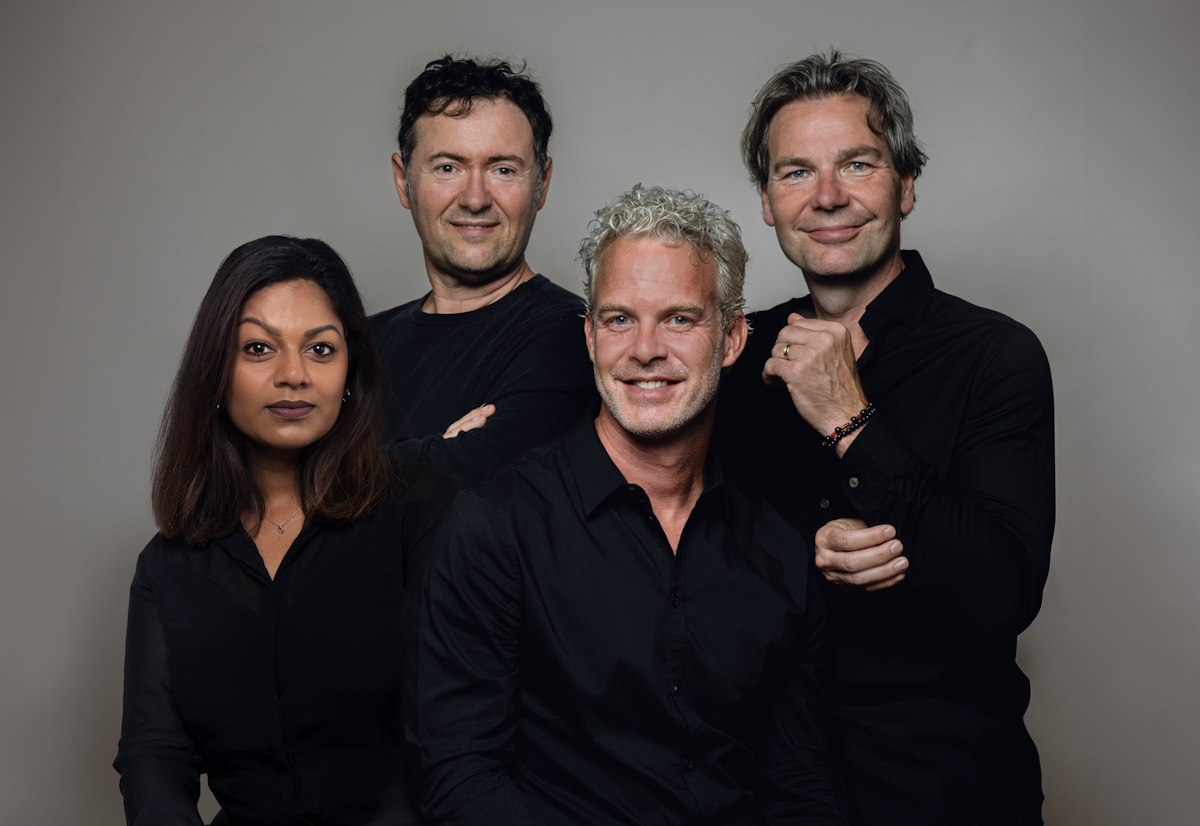 COLECT and LE NEW BLACK join forces in merger to become THE leading wholesale platform in Europe for fashion and lifestyle brands
Amsterdam/Paris September 2023
Leading Northern European digital wholesale solutions provider, COLECT, and leading French B2B wholesale platform, LE NEW BLACK, are thrilled to announce their merger.
With offices in main fashion cities like Amsterdam, Paris, and New York, the aim of this strategic move is to further grow both brands' businesses across Europe, expand into new territories such as Italy and Spain, and pursue a market entry to replicate their success in the USA.
With the strategy of consolidating the European B2B sales landscape and better serving their combined global communities of nearly 1,000 fashion and lifestyle brands, including COLECT's portfolio of global customers such as SuperDry, GANT, Marc O'Polo and Triumph, and LE NEW BLACK's high fashion clientele such as IKKS, and LVMH brands, Kenzo and Rimowa, the future heralds a new era of collaboration for both companies, uniting expertise and resources to enhance service for clients of all sizes and support their growth, while remaining two separate highly reputable brands.
"COLECT and LE NEW BLACK are united by our dedication to powering the B2B sales of brands who already have clearly defined and successful wholesale strategies, as well as empowering any brands that need support in growing their B2B sales, by providing them with the tools necessary for the digitalisation of their wholesale operations," said Arthur Hoffman, CEO of the merged entity. "The main objective of the merger is to combine our positions & strengths as very similar companies, work even closer with ERP partners to provide seamless connectivity and enhance the ERP system with a digital, super effective and intuitive sales tool, and together accelerate the digitalisation across the fashion & lifestyle market."
The merger will also enable COLECT and LE NEW BLACK to navigate the evolving landscape of the digital marketplace while ensuring a high level of customer service. Both platforms will continue to prioritise client relationships, innovative product offerings, and sustainable growth strategies. The merger will provide more capabilities, scale, and opportunities to serve customers better and deliver more innovation, new features, and product enhancements in the near future across both solutions tailored to the fashion, apparel and footwear industry.
Clients of both COLECT and LE NEW BLACK can anticipate benefiting from this strategic partnership through enhanced services, expanded global reach, and continued commitment to their individual wholesale needs. The partnership underscores the shared commitment to innovation and client-focused values.
---
About COLECT
COLECT is a leading Dutch wholesale management solution that delivers an efficient set of digital tools for faster and easier B2B sales, storytelling, collection presentation, assortment building, order processing, data analytics, and retailer self-service, both online and offline. With over 12 years of B2B expertise, COLECT connects fashion & lifestyle brands and their retailers with seamless integration to various back office systems (ERP, PIM, CRM, DAM, PLM), making the selling process more immersive, efficient and sustainable. By enabling impressive collection displays, order and inventory management, fruitful collaboration between sales teams and their B2B customers, smart data usage, and digital solutions for hybrid selling, COLECT has become the wholesale management leader in Northern Europe, empowering brands to embrace growth and step into the future of wholesale.
---
About LE NEW BLACK
French all-in-one platform for wholesale management, LE NEW BLACK, provides a powerful suite of tools for smarter lead & sales management, order processing, B2B showrooms, and 24/7 retailer access. With over 14 years of B2B sales savoir-faire, LE NEW BLACK empowers brands by simplifying data and inventory management for preorders, stock, and incoming, streamlining collaboration between sales and logistics, automating connections to numerous industry-leading ERP systems, and enabling teams with real digital solutions — from back office management to sales and beyond.
Visit www.lenewblack.com for more information.