Colect and its.fashion join forces to set the new status quo in the UK fashion and lifestyle wholesale industry
Amsterdam/London March 2022
Colect is teaming up with its.fashion to support fashion and lifestyle wholesale brands based in the United Kingdom with their digital transformation and sales excellence.
As an international strategic partner, Colect is helping brands to enhance their sales processes and raise the bar by storytelling, smart selling and self-service through digital solutions. Through this collaboration UK fashion and lifestyle brands will benefit from dedicated local professional consultancy and engage with industry specific best-of-breed solutions.
This partnership strongly contributes to Colect's mission to facilitate the way into the future of fashion and lifestyle wholesale.
Robert Bolland - Chief Commercial Officer at Colect - states: "We look very much forward collaborating with its.Fashion to offer the UK market our industry specific digital sales tools and expand our brand community".
its.fashion helps B2B fashion brands produce better products, track their supply chain and improve their customers' purchasing journey on-site or in-store. With over 100 customers in the UK such as Belstaff, Rapha, Wiggle & OKA, its.fashion has built a solid track record based on their knowledge and understanding of the technical capabilities of systems, processes and methods used to stimulate the efficiency of each brand's business. Both parties' strong tech DNA combined with their deep fashion knowledge offers wholesale brands a strategic partner that can assist them throughout the entire journey of their digital transformation. Not only will they be recommended with systems that are dynamic, and progressive, but they will also have a strategic partner to help them digitalize the sales journey across all touchpoints.
As a result, brands can work with the most innovative solutions to adopt an omnichannel, sustainable and data-driven approach when presenting and selling their collections.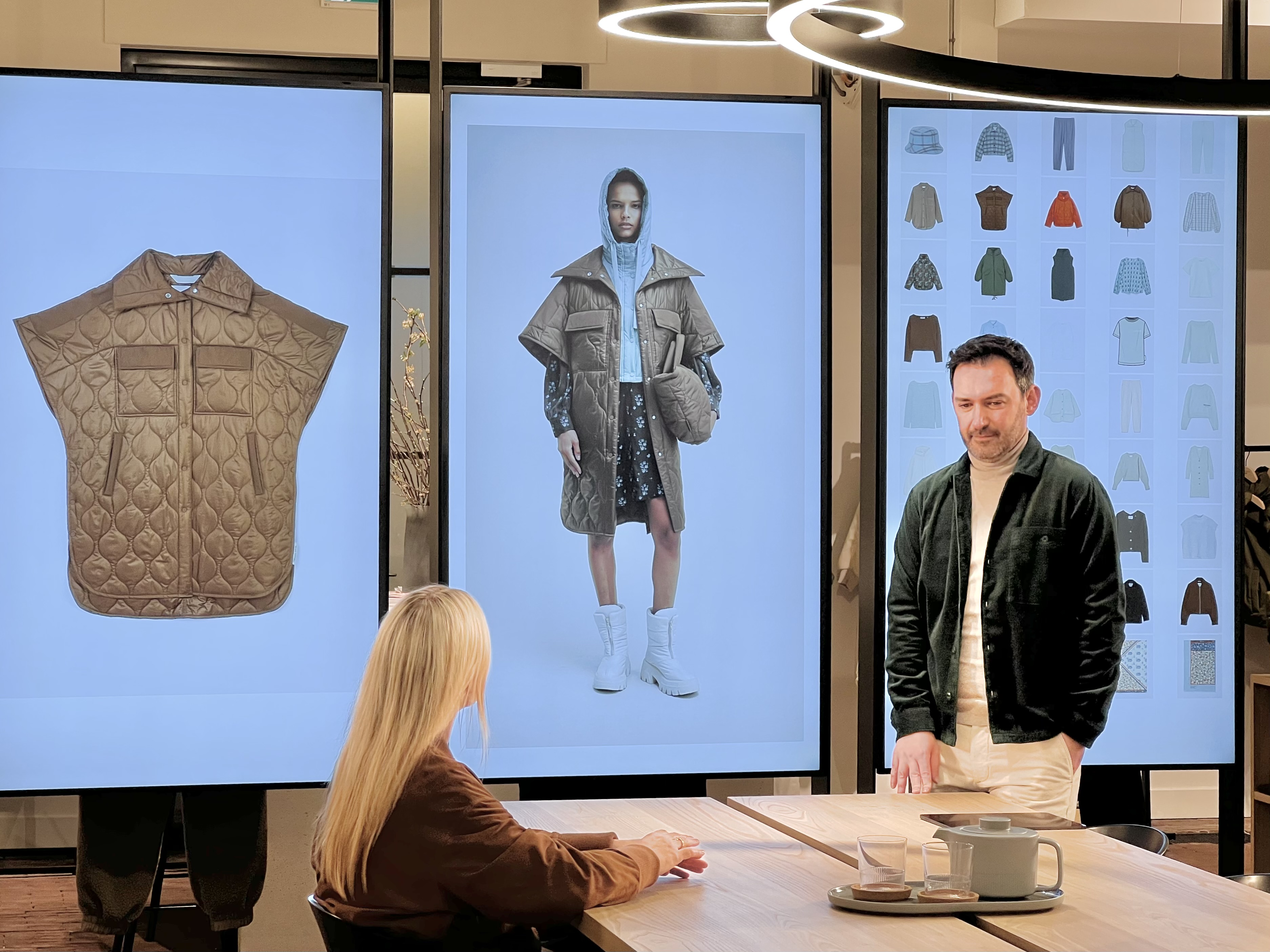 ---
About Colect
Colect develops innovative SaaS solutions for B2B wholesale in the fashion, sportswear, bodywear, lifestyle and home decoration industry. More than 450 fashion brands and more than 90,000 retailers worldwide use Colect's tools for digital and mobile sales. Thanks to Colect's Sales App, B2B Brand Portal, and Digital Showroom, fashion companies can adopt a hybrid approach to sales, grow faster and provide their customers with better service through efficient exchange of product information, assortment planning, order processing and data analysis.
---
About its.fashion
its.fashion helps progressive businesses in the fashion, sports and associated industries. When you work with its.fashion, you can expect to start using technology and processes which reduce repetitive tasks and wasted time across your teams. Automation and process improvements help our clients in fashion, sportswear, luxury, sporting goods, footwear, jewelry and homeware markets to be faster, more competitive and more profitable!
Visit www.its.fashion for more information.