Wondering how to make the most out of the presentation of your upcoming collections? It's time to rethink your traditional lookbook and go digital. With a digital lookbook, pre-ordering can become fully self-serviced: the number one trend in the fashion world. A digital lookbook enables storytelling, reduces your costs to serve, and creates upsell opportunities. Welcome to the future of digital sales where your collection speaks for itself.
With digital lookbooks, the days of carrying around large and heavy lookbooks to show and sell collections are over. Digital lookbooks can fully replace physical lookbooks, saving time, money and resources while diminishing your ecological footprint. They create new sales journeys and even open up the possibility to make pre-ordering completely self-serviced. A digital lookbook immerses your clients into the world of your collections with a smooth digital experience that inspires and increases sales.
Lower Your Costs To Serve With Self-Service Pre-Sales
First, let's look at the sales journeys. The sell-in process as you know it is guided. Your sales representatives know what your clients want, need and expect. They prepare face-to-face meetings with clients by creating sets and highlighting key looks in the catalogue to pre-build and jumpstart an order in your brand's physical showroom. While the benefits of this personal touch may seem indispensable, the need for time and cost efficiency may arise. Digitalization seems the obvious answer, but how to digitalize this particular, tailored process of taking your clients by the hand and guiding them towards their perfect order?
With a digital lookbook, the pre-sales journey can still include this personal and tailored touch. Digital pre-sales journeys just become a lot more visual. Sales representatives can fully prepare orders digitally and highlight items that suit a particular client. From there, the journey for remote selling can either result in guided remote order building with your sales representative guiding your client through a (video) call, or in full self-service order building where your client independently completes their sell-in journey in a web-based B2B environment.
A digital lookbook offers the opportunity to inspire your clients through storytelling in the most efficient way; lowering your costs to serve while maintaining a tailored sales experience for your clients.
Stand Out By Telling Your Collection's Story
Of course there is so much more to presenting a collection than merely displaying items, it's about conveying a story. You may wonder how to go about this delicate and crucial part of pre-sales digitally. The answer is through storytelling: one of the key features of a digital lookbook.
Storytelling is the ultimate way to create a wow effect, automatically encouraging sales. You can share your brand story, explain how your collection came about or reveal the underlying creative process. Lookbook offers plenty of opportunity to get creative: you can include model photography, atmospheric images or videos. Some brands even add moodboards, written stories within images, or slides to give their digital lookbook the feel of an actual book. The possibilities are as endless as your imagination.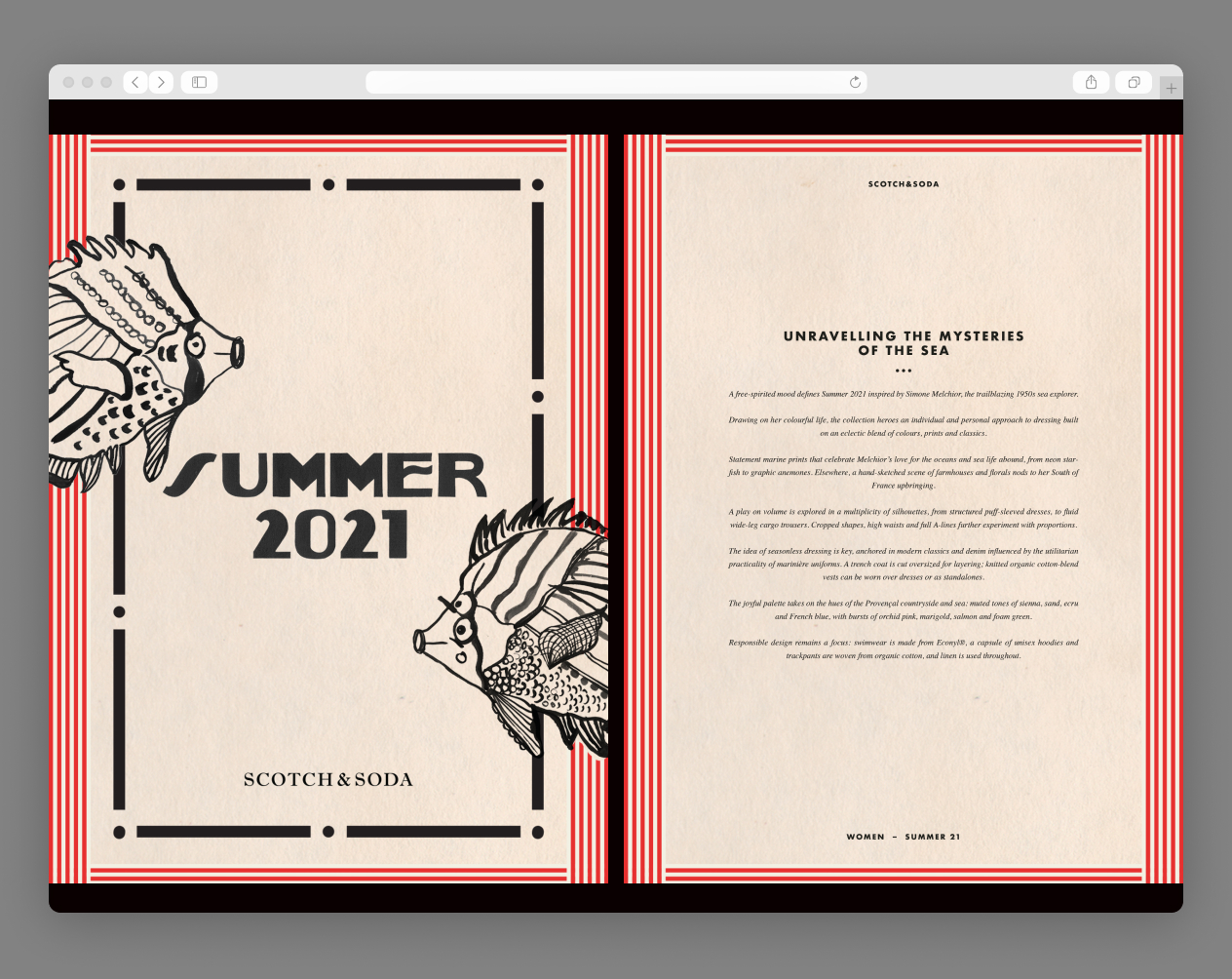 Written stories within images (Scotch & Soda).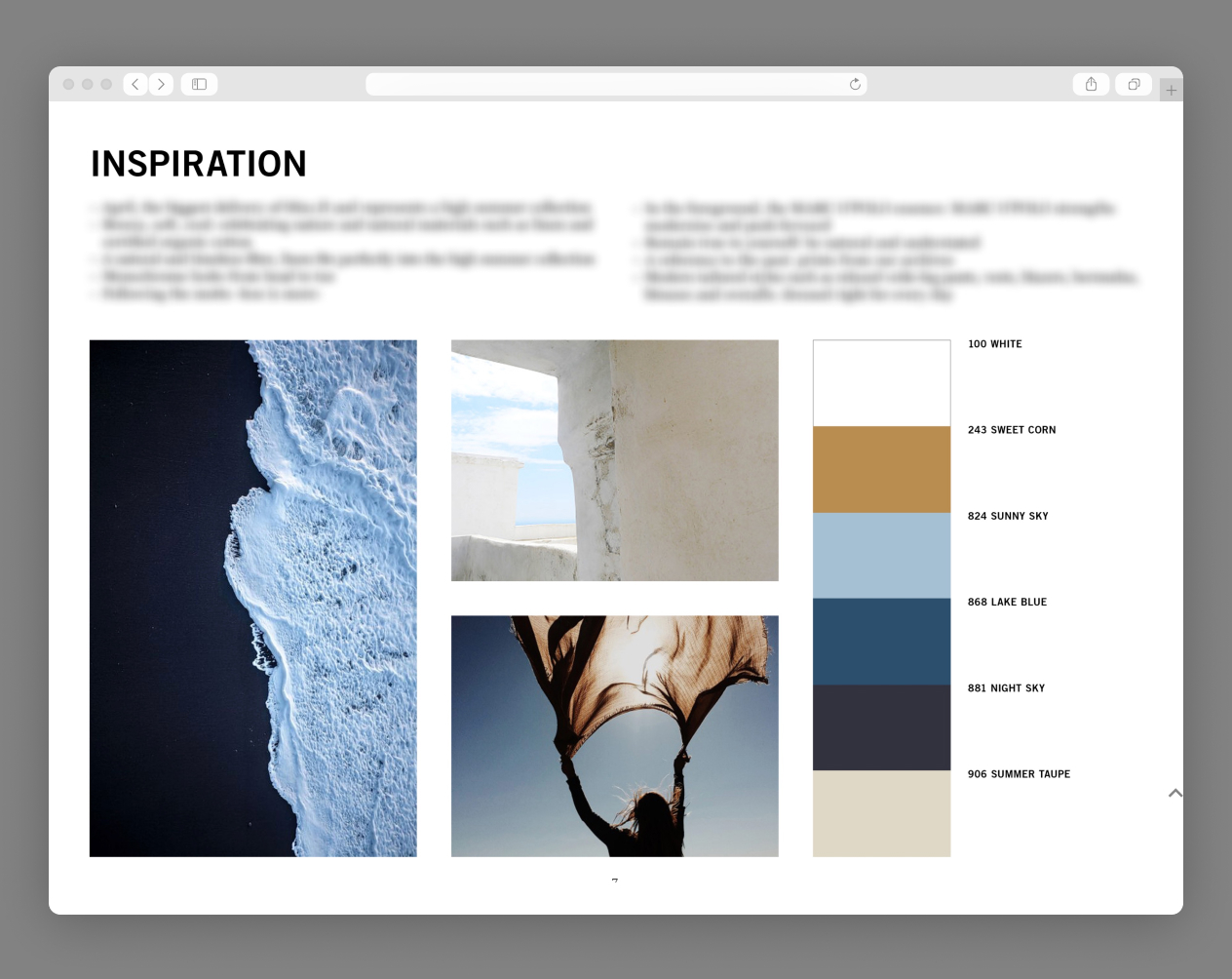 Moodboard for collection storytelling (Marc O'Polo).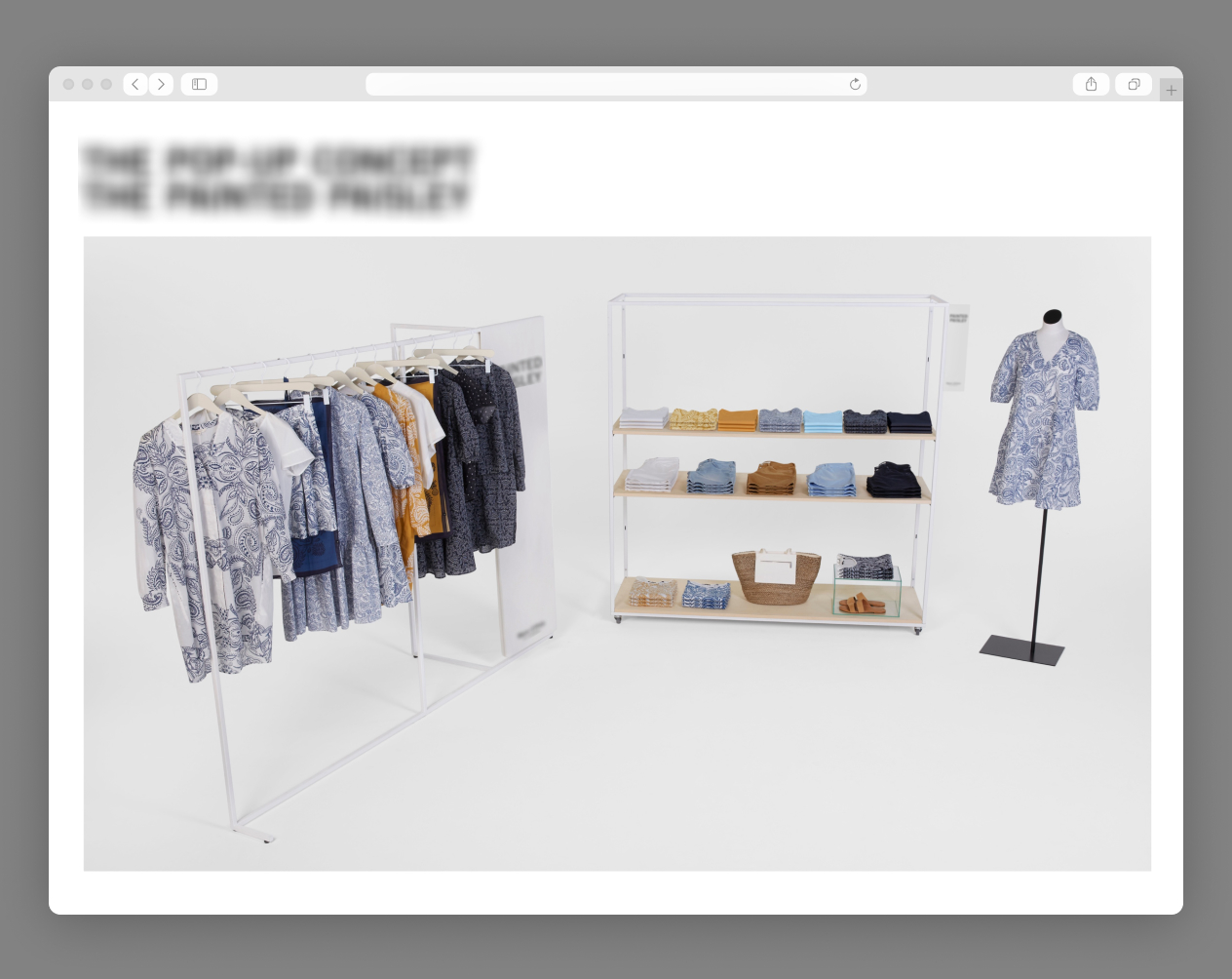 Merchandising inspiration with Lookbook (Marc O'Polo).
Upselling Made Easy
As a brand, you probably prefer selling parts of your collection together in sets. Because in a way, your collection is a family; coordinated items are stronger together, enhancing each other's qualities. To support this philosophy and create upselling opportunities, features such as Key Looks and the Shop-the-look were invented.
With Key Looks, you can create sets of items that go perfectly together and highlight them in your digital lookbook. The Shop-the-look tool is a feature that encourages clients to buy a complete look with just one simple mouse click.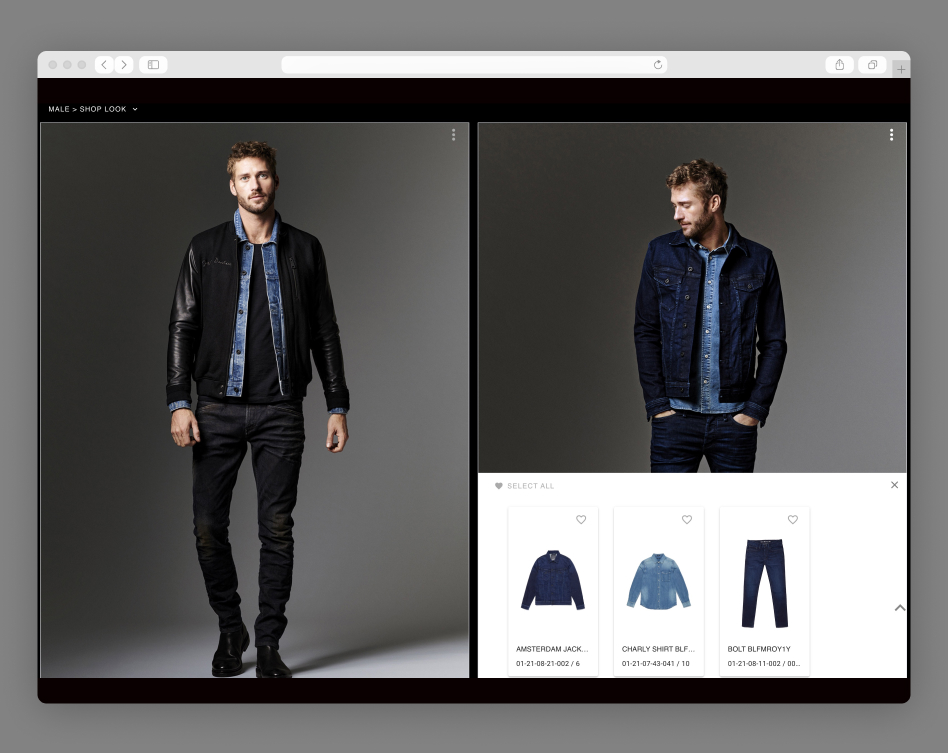 Shop-the-look in portrait (Denham).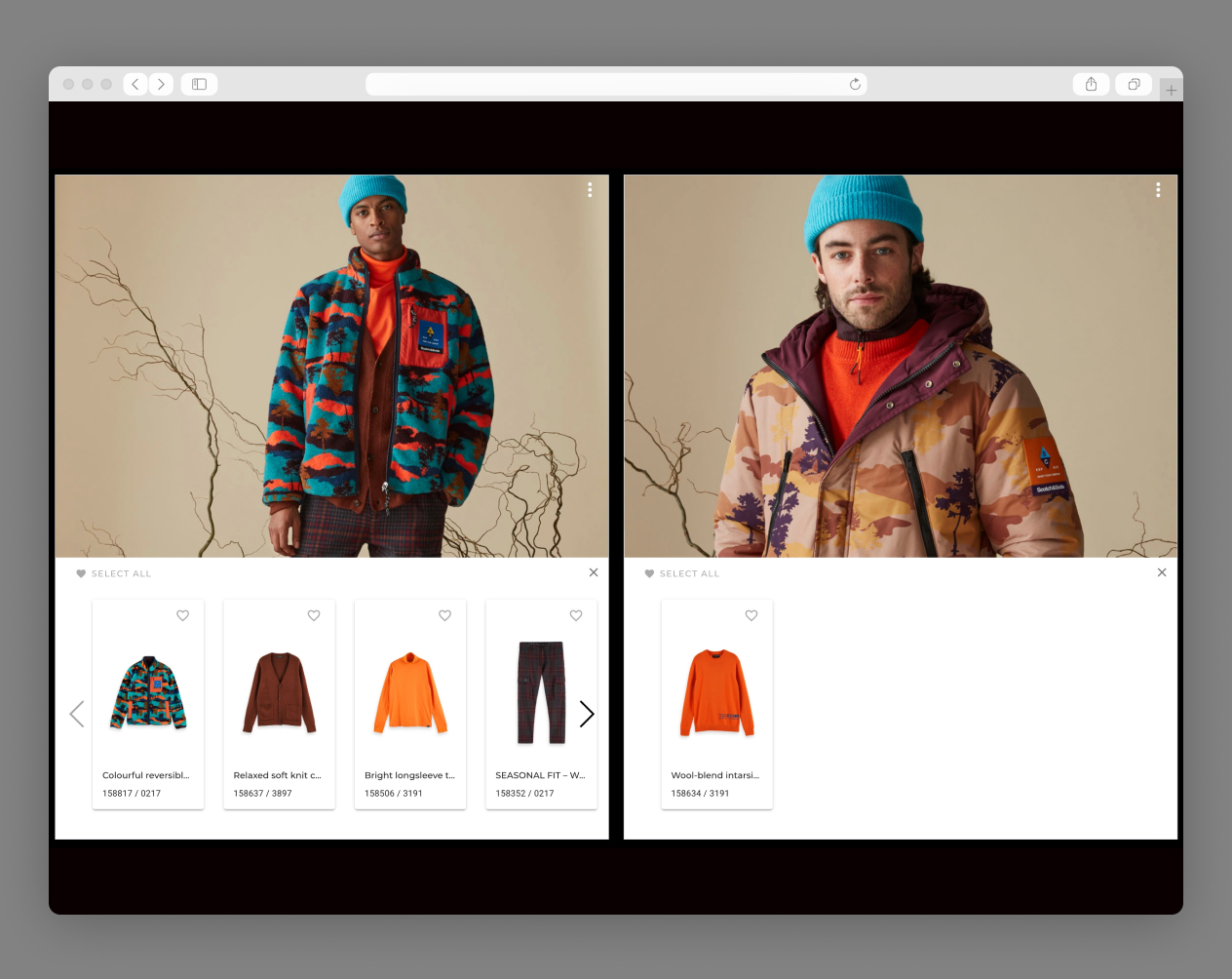 Shop-the-look in portrait.
How To Organize Your Lookbook
Now that you know the three most important reasons to switch to a digital lookbook, let's look at the practical and technical sides. There are many ways to organize your digital lookbook in a logical way, giving your sales staff guidance in storytelling.
So how to get started? The current Colect Lookbook has a simple yet robust set of features. Using its core functions, you can set up different inspirational sales journeys. It's possible to use chapters to divide your Lookbook into groupings that make sense to your sales representatives and clients.
Most commonly used is a division into delivery drops. We also often see a division into specific fits, genders and key looks. Another option is to work with multiple divisions to layer your collection's story and have your client explore it from multiple angles.
As an inspiration, below you will find three examples of Lookbooks using subdivisions.
Each of the options mentioned have several pros and cons, depending on your preferences and the way your collection is built up.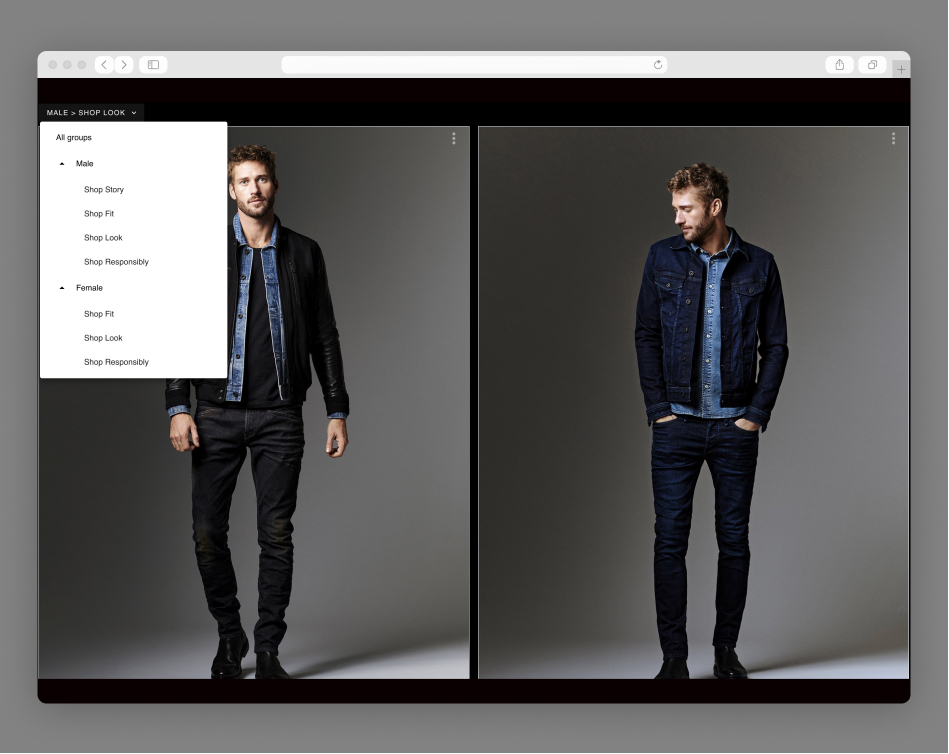 Division based on gender with subdivisions (Denham).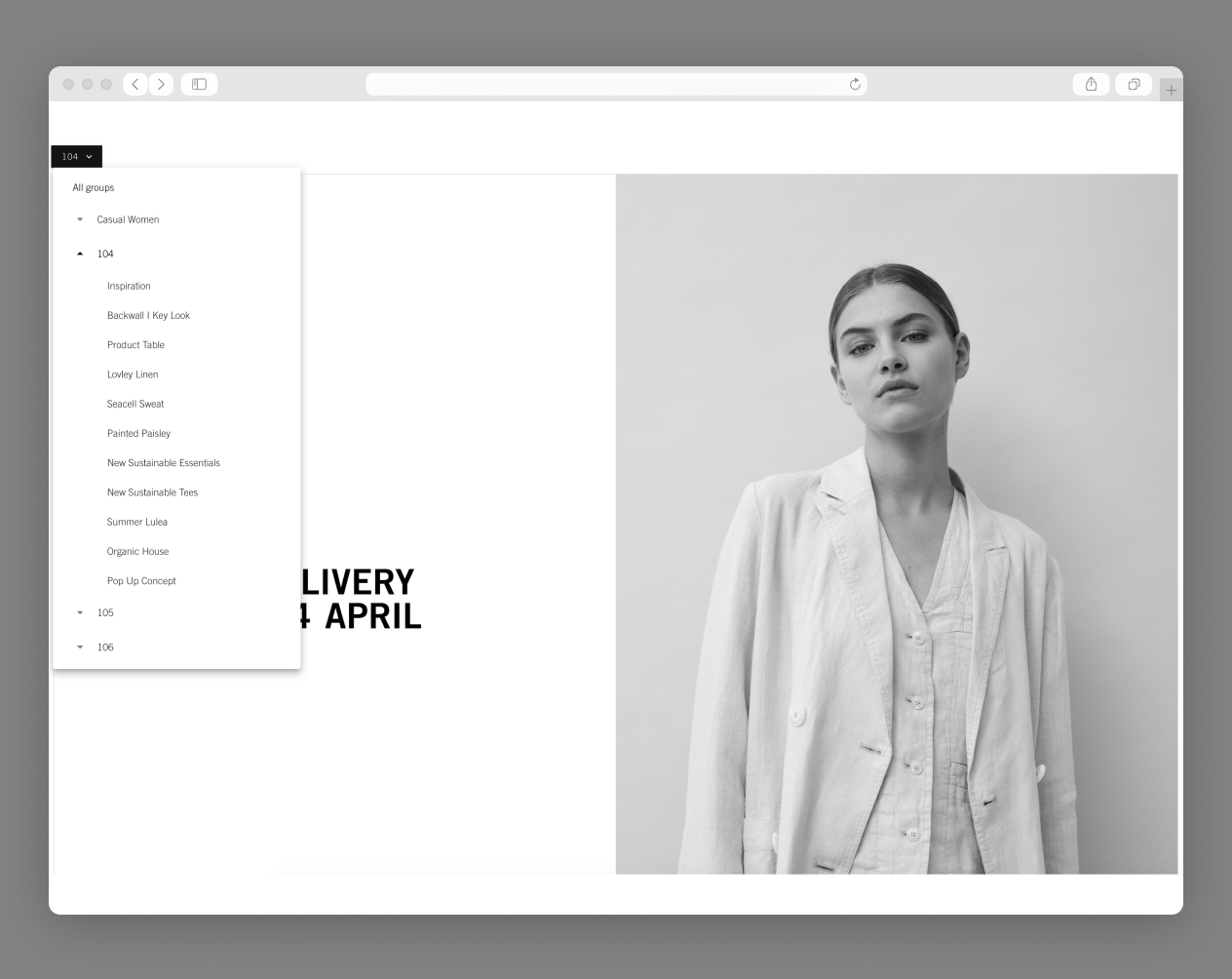 Division based on drops with key looks as subdivisions (Marc O'Polo).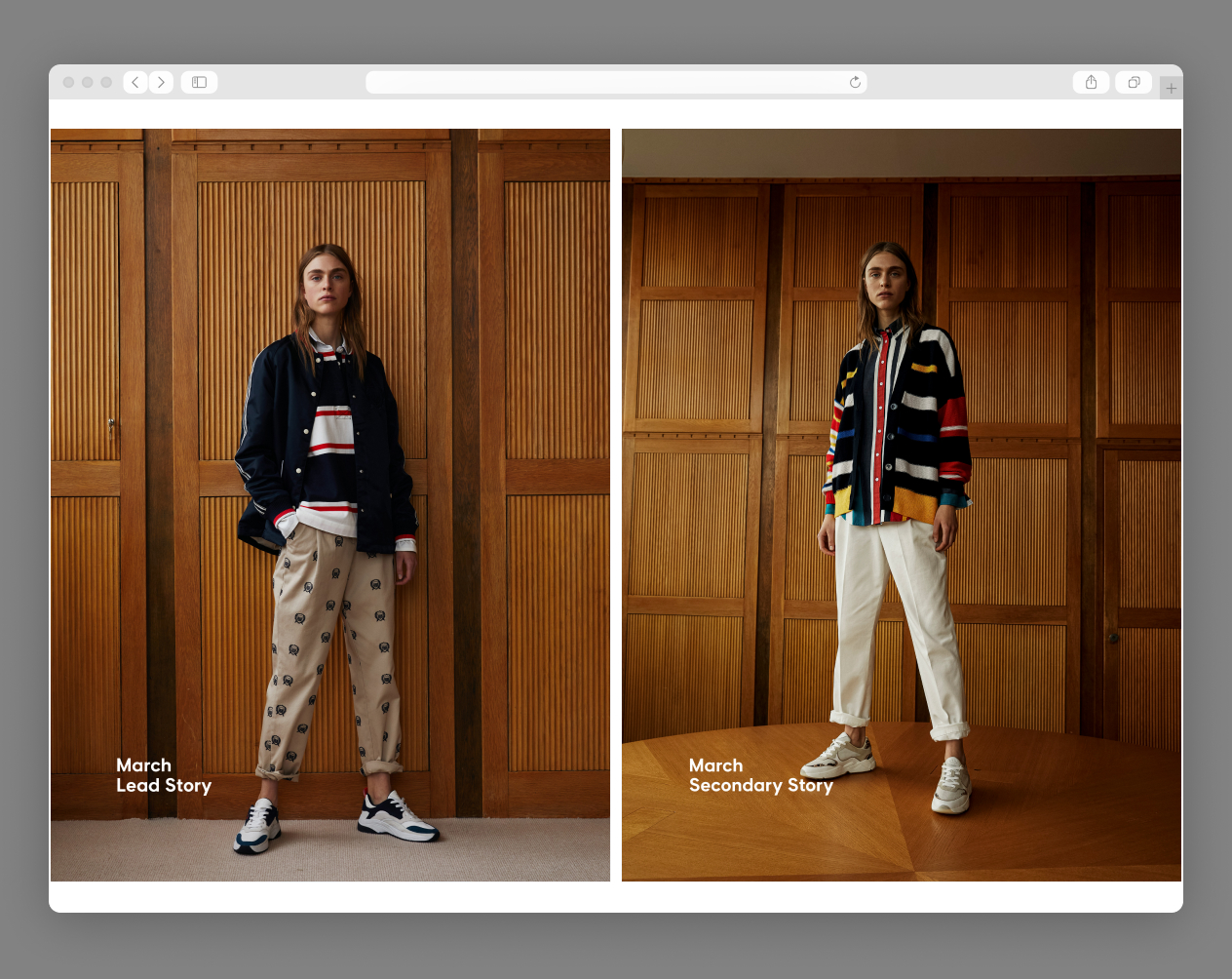 Divisions based on drop, captioned in image (Gant).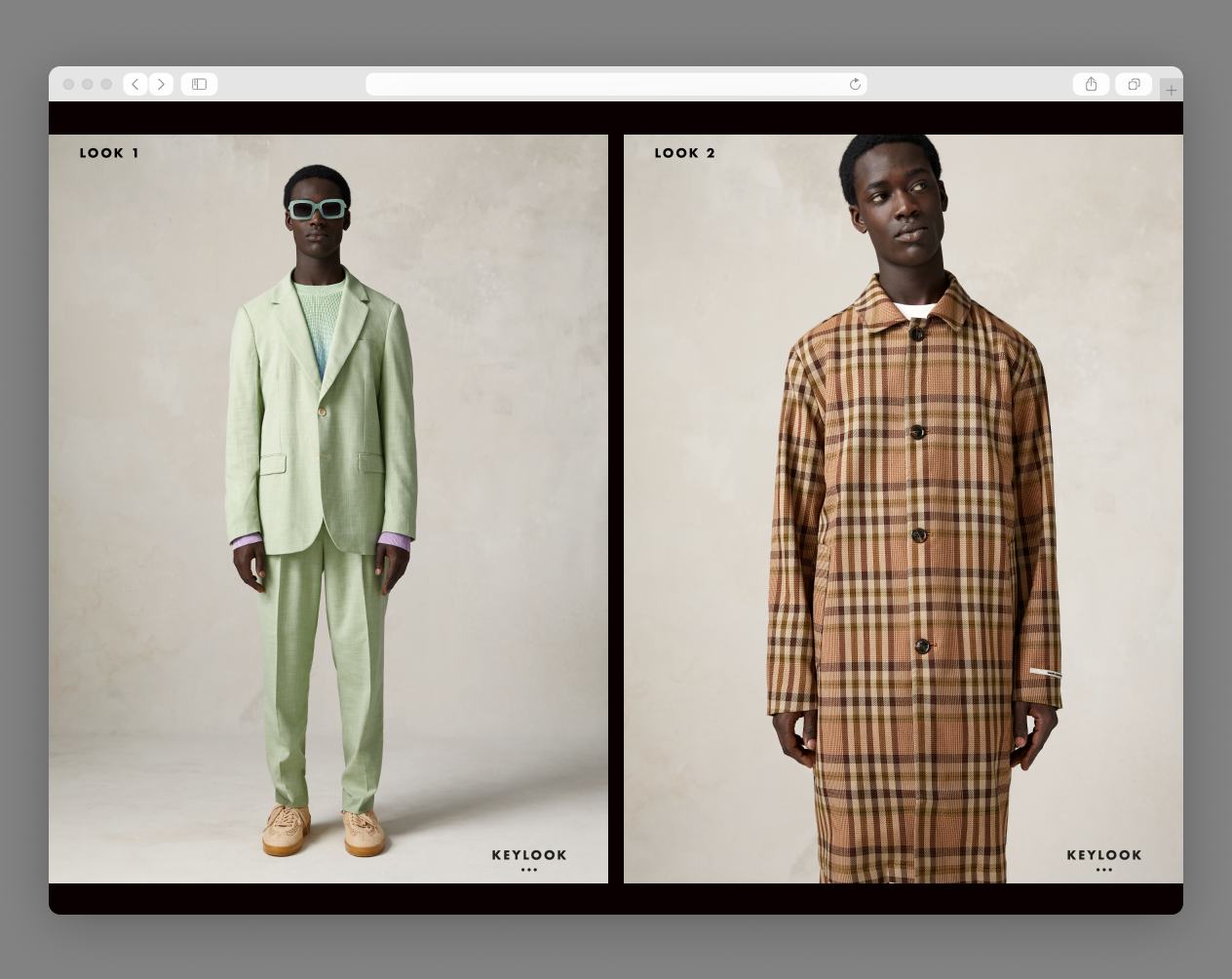 Divisions based on Key Looks, captioned in image (Scotch & Soda).
The Future Of Your Brand
A digital lookbook can serve both your sales staff and clients to make your collection stand out. The future of digital B2B sales is here, and now so are you.
Lookbook is included in all Colect's products: Sales App, Brand Portal and Hybrid Showroom.